We've created this page to honour Bonnie on having been awarded the presitigious Bea Fogelman Award of Excellence at this year's 14th annual Sunburst Celebrity Impersonators Convention in Orlando, Florida! In addition to this award, Bonnie was also rewarded for the 3rd year running as having the most unique show of any of the performers at the convention.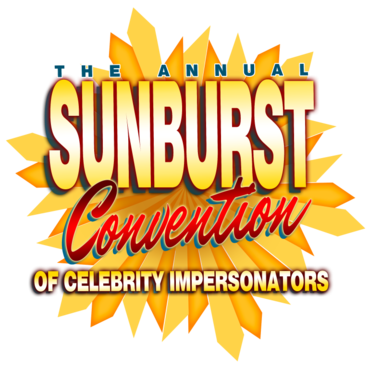 The Bea Fogelman Award of Excellence is named in honour of a woman who was instrumental in professionalizing the celebrity impersonator's industry and whose inspiration helped create impersonators' conventions in Las Vegas and in Florida.
The award is voted upon by a committee of Sunburst producers, agents, Sherie Rae Parker (Bea Fogelman's daughter) and previous winners of the award. Amongst the criteria, the award winner must have a multi-character repertoire (just take a look at this website and you'll see that Bonnie definitely passes muster there!), and must exhibit a high-level of professionalism on- and off-stage. In addition, winners are those who maintain exceptional detail of character and performance and who work well with other artists and production crew, while also updating the act by reaching out to new venues. Bonnie is a deserving winner! If you would like to see an award-winning performer in person, have a peek at the events calendar (click
here
), to see if Bonnie is performing at a venue in your area. If you would like Bonnie to perform in your venue, get in touch with her at the contact page of this website (click
here
)!