September begins with a few shows on the British Columbia coast, and then we head to the Atlantic Provinces for a return trip. We loved it there so much this past spring that we couldn't wait to get back, and we will be doing so in late Septeber/early October. See the links below for more information about shows, venues, and dates. Then it's back to British Columbia and other western provinces.
I also wanted to let you know about a three-show tour of my Patsy Cline show on Vancouver Island at the beginning of November. I'll have my 4-piece band with me (including slide guitar!) for shows at the Mary Winspear Theatre in Sidney, the ADSS Theatre in Port Alberni, and the Tidemark Theatre in Campbell River. See down below for more information.
I also wanted to inform you that you may purchase tickets in advance for any of my shows at
brownpapertickets.com
. Click on the link in the previous sentence and then enter the name Bonnie Kilroe in the "KEYWORDS" area, as in the image below, and my events will appear for all to see.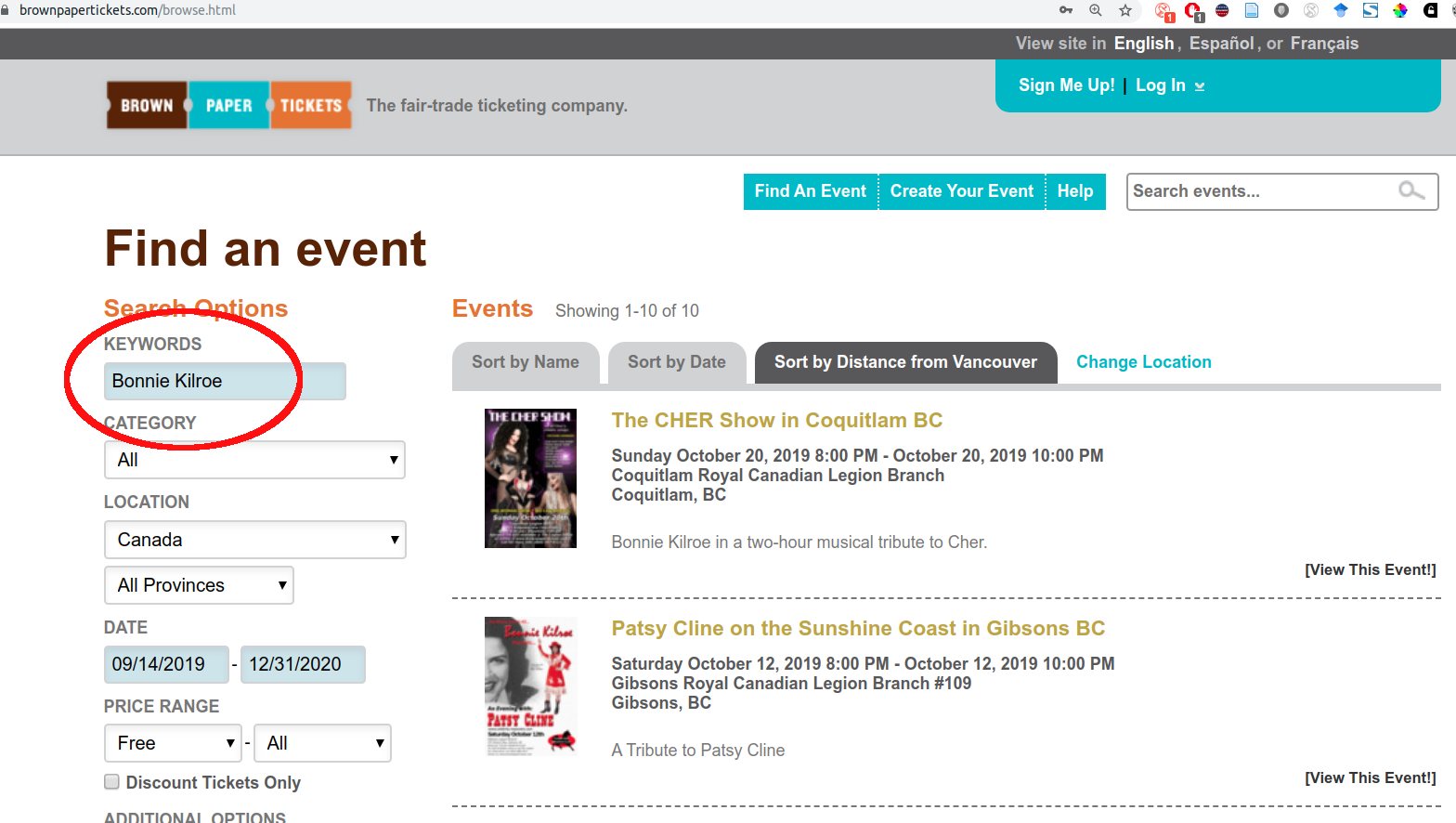 I hope to see you at one of these shows, or a future show!