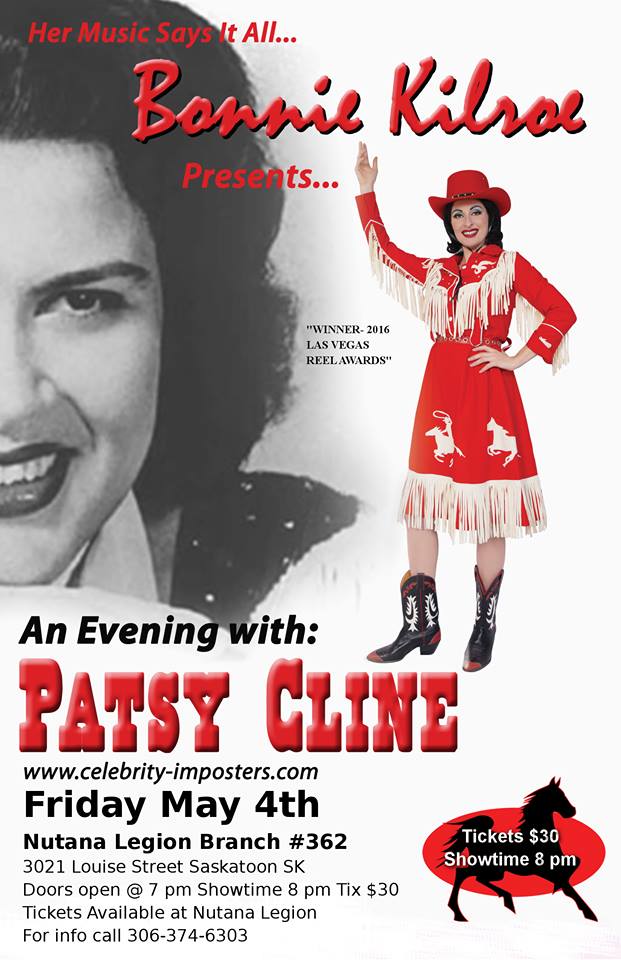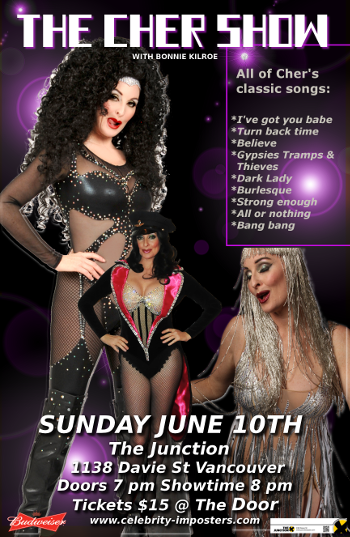 This weekend—April 28th and 29th—I'll be heading to one of my favourite places, Vancouver Island, for a pair of
Patsy Cline
shows. The Saturday show is in the Britannia Legion in the heart of our provincial capital, while the Sunday show is in the beautiful town of Sooke. It should be a fun weekend.
The first weekend of May finds me back in the great province of Saskatchewan with shows in Meadow Lake and Saskatoon.
Then in late May and early June I finally get to make my long-desired trip to the Maritime provinces. This time I'll be in Nova Scotia alone—I'll get to the other three Maritime provinces next year. I can't wait to get a first-hand taste of that Martimes hospitality that I have heard so much about! Have a look at the schedule below to see if I'll be in your area.
I'm really excited to be performing my all-Cher show at The Junction Public House in Vancouver's exciting West End neighbourhood on June 10th. If you love the music (and attitude!) of Cher, give yourself a favour and come on out to the show.
See you at one of my shows soon!!