My trip to Palm Springs (it was nice to get away from the cold and early snow in Vancouver) happened to coincide with the Pride Parade and Pride Weekend. I had a great time walking the route with representatives of the Purple Room Show Lounge. The parade onlookers seemed to enjoy my new Lady Gaga outfit. After the parade, I used the opportunity to get a couple of photographs in front of the stunning peaks of the San Jacinto Mountains.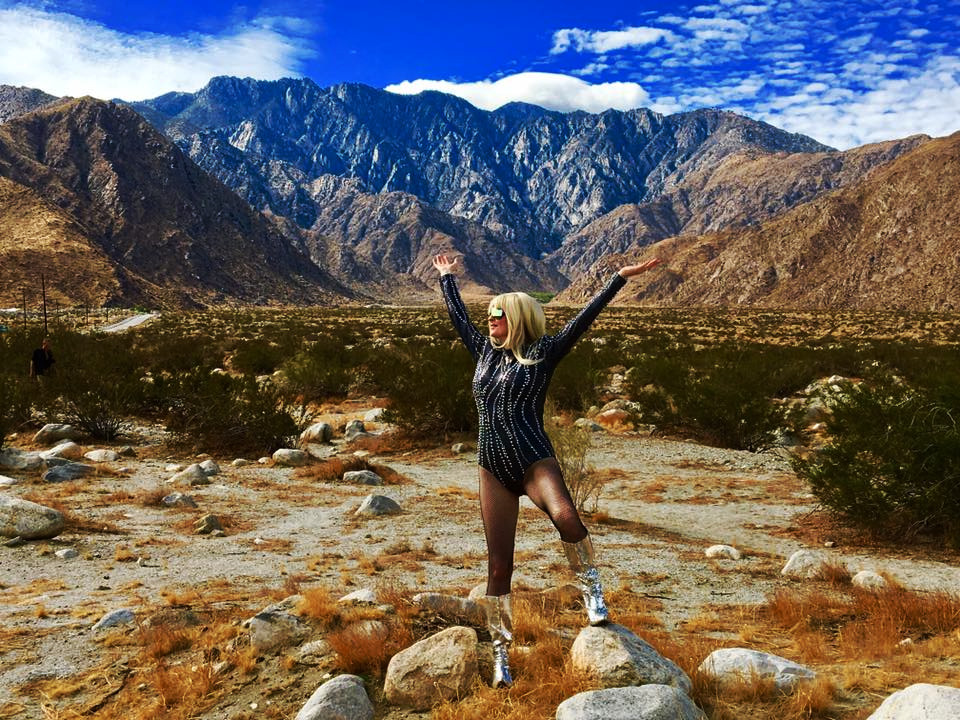 This is my favourite view in Palm Springs.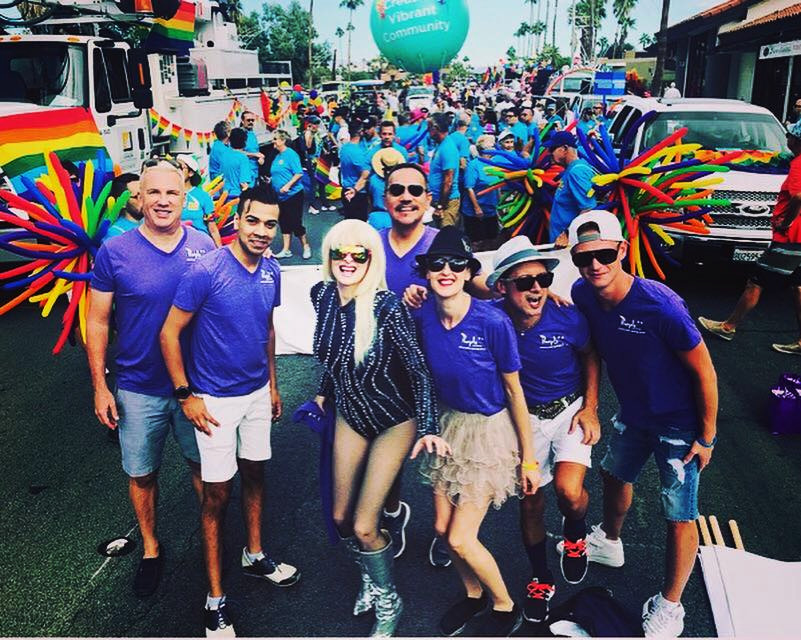 Purple Room Show Lounge representatives and I eagerly awaiting the start of the 2017 Palm Springs Pride Parade. (Thanks to them and to Micheal Walter for letting me crash the parade with you!)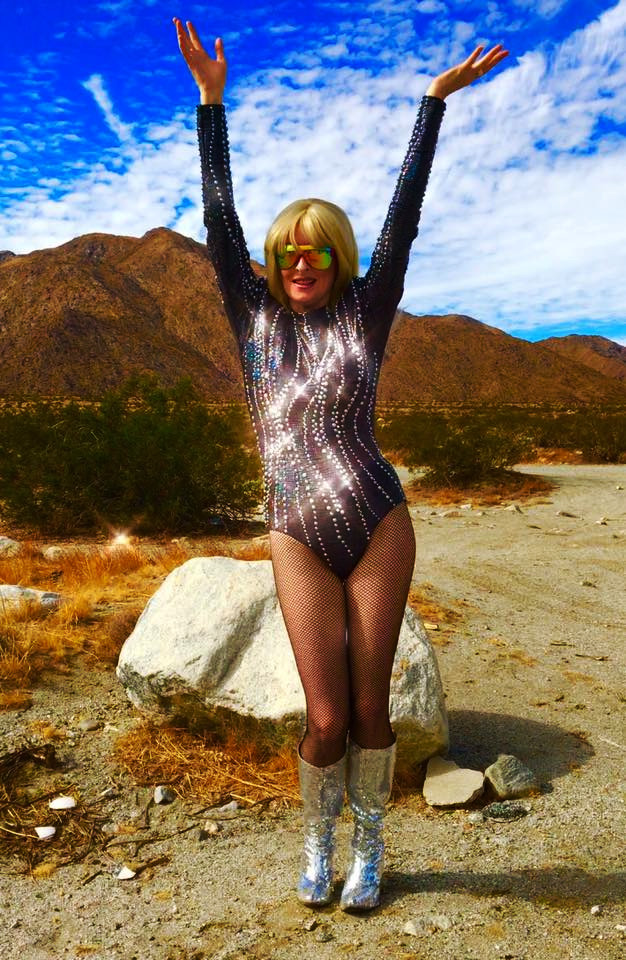 OMG! They really do sparkle in the sunshine! I guess in the end it was worth all the time and effort to bling up the costume.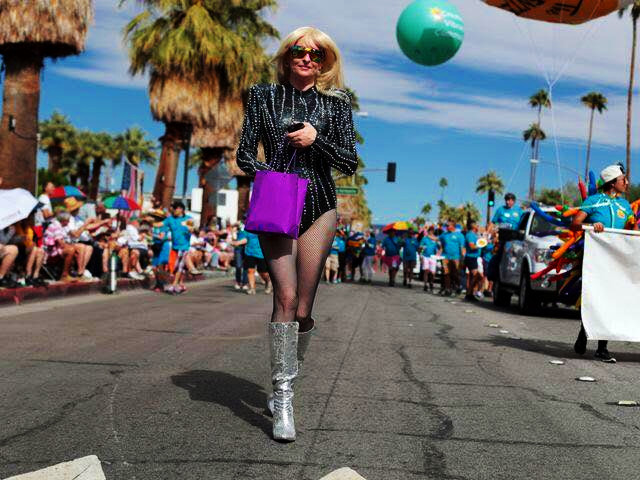 I was able to hand out only about half of the contents in my purple bag of candy from the Purple Room Show Lounge in Palm Springs during the 2017 Pride Parade in Palm Springs.
Just a quick reminder that I will be performing at the Regional Animal Protection Society Fundraiser being held at the show lounge of the River Rock Casino in Richmond, BC. For a fun night out and to help raise money for a cause that is near-and-dear to me, click
here
for tickets. Or click on the image below.
I hope to see you there!